Sari Garlands - How its made
Take a look behind the scenes and learn how these beautiful sari garlands are made.
THE ARTFORM
Saris have been present in Indian culture and imagery for thousands of years. Hindu goddesses of beauty, knowledge and power are depicted draped in the colorful garments, and women throughout India wear saris for many occasions. Upcycling saris reincarnates these beautiful fabrics into eco-chic fashion accessories while empowering women artisans to build sustainable livelihoods and communities.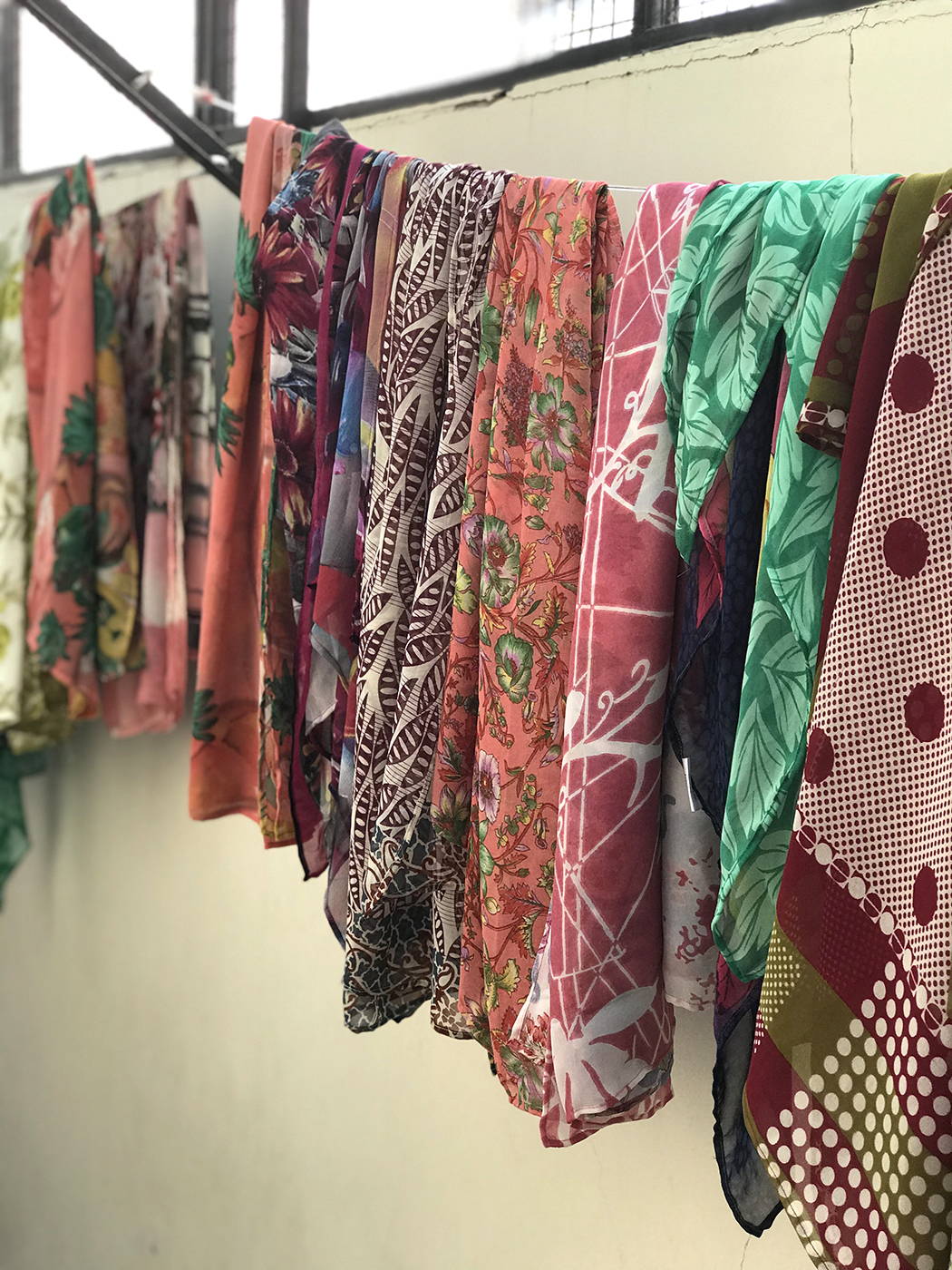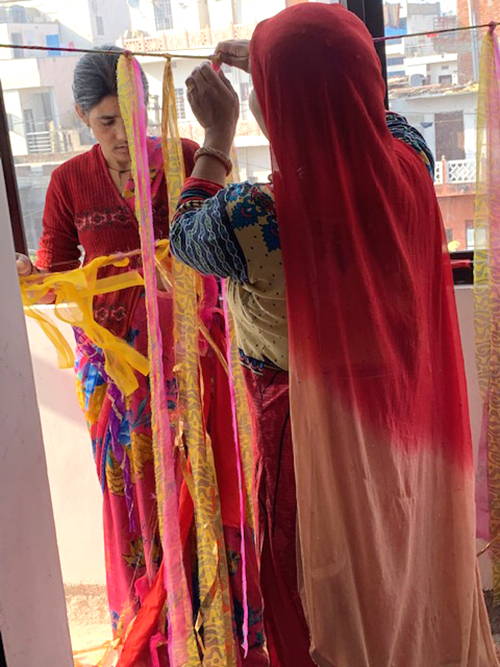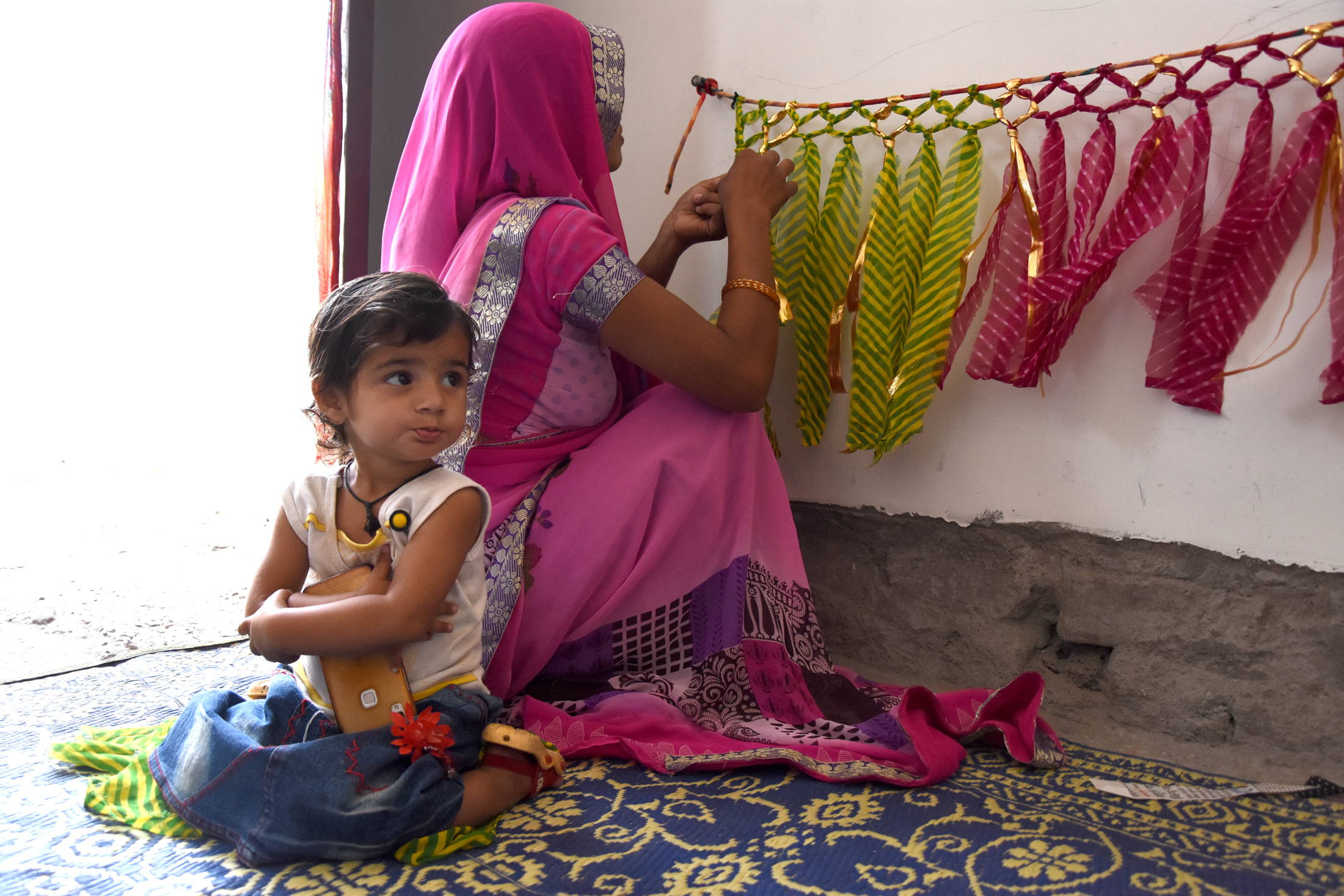 THE ARTISANS
United through the guidance of our India team, small groups of women from urban slums in Rajasthan and Madhya Pradesh work in their homes to learn simple techniques to fashion jewelry and home décor with upcycled saris and other recycled materials. Because of the patriarchal culture, most of the women are confined to their homes with family responsibilities. The training and income provided by this craft empowers them financially and strengthens their confidence and support for their families and community. 
Read more about these daring women and learn about their incredible journey here.